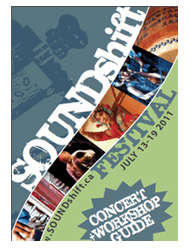 ICTM (International Council for Traditional Music) hold their World Conference in St. Johns – Newfoundland. At the same time the Soundshift festival is arranged, presenting folk music from all over the world.
Ulla Pirttijärvi and Frode Fjellheim will be performing during the festival and also do some yoik workshops.
Read more here.
The conference is hosted by the Memorial University of Newfoundland.